GotPhoto
School Photography Redefined
Save time by managing your workflow and sales from one place. Because less time behind a desk means more time behind the lens. You photograph a preschool or school with hundreds of children and all require an individual password-protected access? For this we have developed the perfect solution. Straightforward online ordering for parents on any device. Your clients can create packs, download files, save wish lists, and more! Automated transfer of orders to your lab – no post-sale cropping required & Direct shipping to customers or batch shipping to schools.
Click the link for more information.
www.gotphoto.com
CaptureLife
CaptureLife
- United Promotions in partnership with CaptureLife provides you, the photographer, with a simple, easy way to deliver digital images to your customers smartphone. United Promotions has integrated CaptureLife into its production system so any order you process through us can include the delivery of digital images directly to a customer. With CaptureLife, full resolution images are published directly to customers smartphones and customers are automatically notified using a personalized text message and email notification reflecting your brand. Now your customers can have immediate access to their digital photos from any device where they can then easily share with family and friends, as well as buy more prints. It's simple and easy and you don't have to do any work. Only available in Flow & ROES.
Click the link for more information.
www.capturedlife.com

PHOTOLYNX FLOW
PHOTOLYNX FLOW
- Flow is a capture program that gives you the capability to match student images and data. It has a robust layout creator that allows you to build and print different items such as ID cards, proof sheets and order forms. Use the powerful Green Screen tools in Flow to knockout and apply your own backgrounds. When all of your images and data are matched and packages are entered, you can send your order directly to your lab. Flow images are available for purchase in CaptureLife.
Click the link for more information.
www.photolynx.com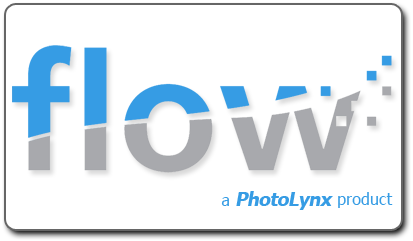 Darkroom
Darkroom
Solutions for the Professional Photographer and Photo Booth Business. Are you serious about making money with your photography business? Then choose the industry's best workflow solution, Darkroom Software. Darkroom Software LLC was created specifically for enthusiast and professional photographers to provide a software solution that automates most requirements of any-sized photography business. The software allows you to order units and add ons from the lab easily
Darkroom Booth
, A sophisticated and easy to use photo booth solution built upon the trusted and dependable foundation of Darkroom Software, and brought to you by the same customer focused sales and support team.
Darkroom Core
, Ideal for emerging professionals, portrait, wedding photographers and those shooting small to medium events that are seeking an end-to-end photography business solution.
Darkroom Pro
, Adds the power of networking and built-in printer drivers providing a scalable photography business solution for large events, attractions, labs and high-volume studios.
Darkroom Assembly
, For school, team sport and group photographers seeking a total business system with one singular purchase, no lease, no renewal necessary.
All are available for you to purchase. Orders can be corrected by lab or studio corrected by customer, call lab for monitor calibration kit. Darkroom Software, LLC is owned and operated by the same team that founded Imaging Spectrum, Inc., a long time value added reseller and provider of digital photography and printing solutions.
Click the link for more information.
www.darkroomsoftware.com

Photoreflect
Photoreflect
gives you your own online Storefront, which is a website specifically designed to proof and sell your photos, market your business and communicate with your customers. They don't stop there. They also give you a complete workflow solution with all the necessary tools and software needed to make everything easy, fast and efficient. They handle all the complex secure commerce transactions and pay you directly. You won't find a better, more complete, simple and affordable way to sell your photos online.
Click the link for more information.
www.photoreflect.com

MorePhotos
MorePhotos
is an online image hosting solution. There is NO commission fee, but there is a 2 cents per image per month fee for the customer to upload their images. MorePhotos allows you to control the sales transaction which is processed directly through your merchant account. There is a one time $50.00 set-up fee to prepare your domain or a sub-domain (yourstudioname.onlineimages.biz) of our website, plus $10/month to host your sub-domain at MorePhotos.com. Get a second sale by making prints and other photo products available 24/7 to your customers, their families and friends. Call the Lab today for more information and to get set up on this service.
Click the link for more information.
morephotos

OzE
OzE is a suite of programs that allows the photographer to view, present and crop images as well as import school data for school and sports products that required names matched to images. Oze will only run on Windows XP and does not support Windows 7, 8 or 10. UPILAB can support OzE if you already use it, we cannot however distrubte the software.

This monitor calibration guide and reference file contain instructions on how to match your monitor color to UPI Lab.

Using the best white balance is essential to good quality images.